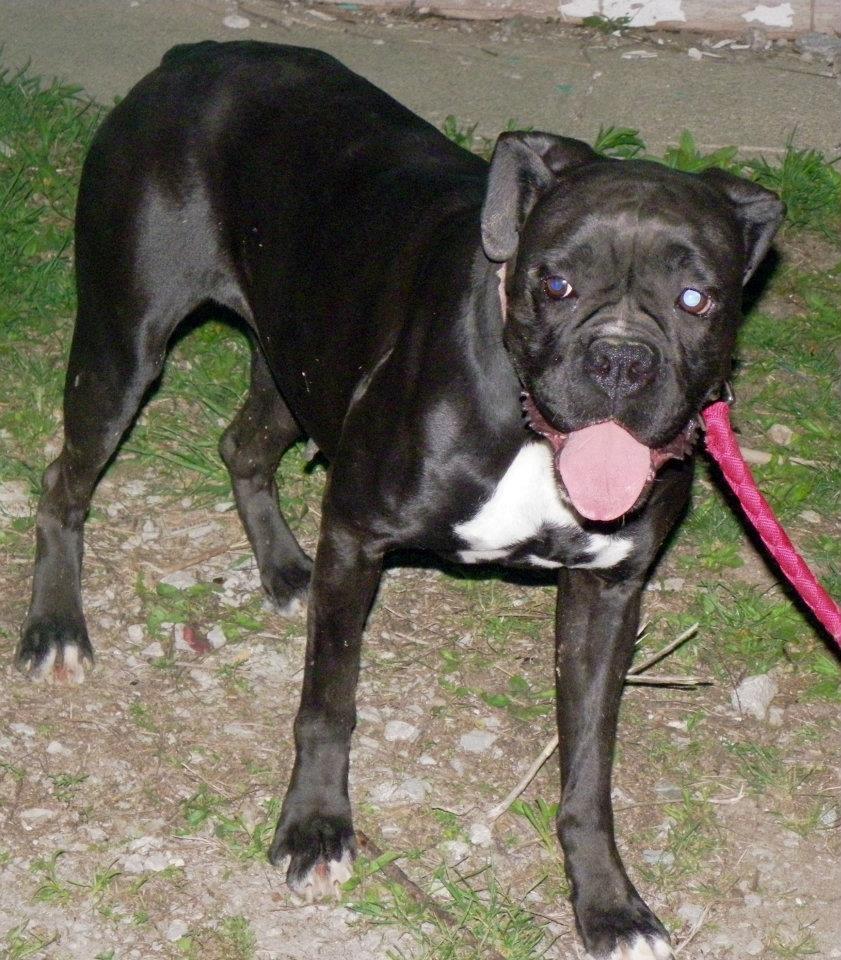 ~*~ Vaders Princess Lea AKA Reigna ~*~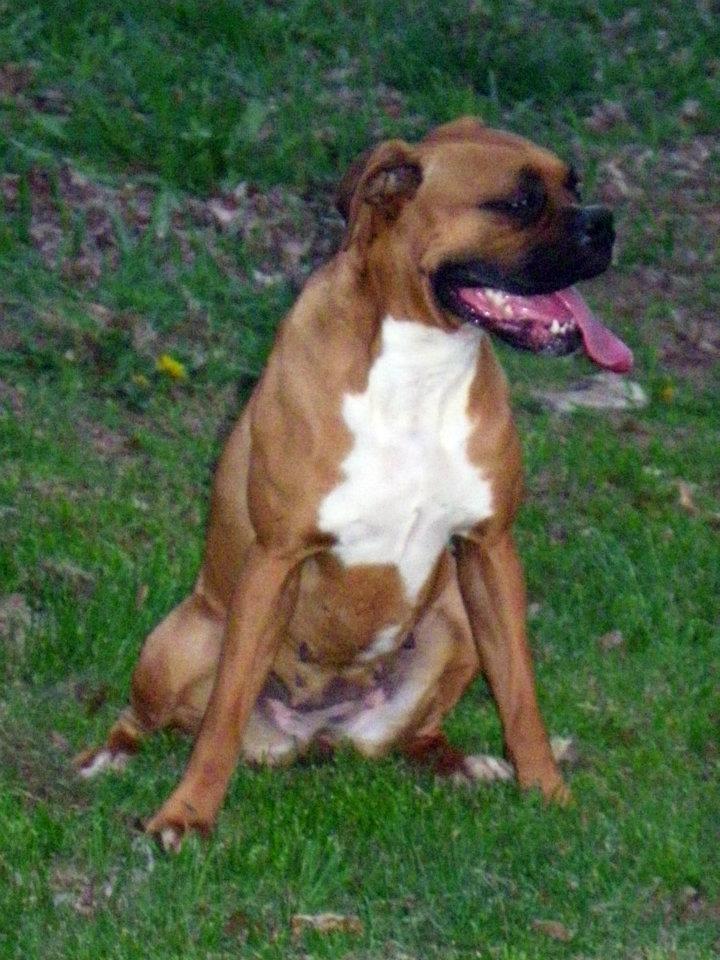 ~*~ SouthSides Gracie May ~*~
Where to start with Gracie? She is my goofy girl! Gracie came to us in the spring of 2011. She is a very sweet loving soul. There is never a dull moment with this girl around thats for sure! She likes to get on my lap and help me type (mostly when it isn't helpful!) She also likes to use Reigna as a jungle gym. The whole entire couch can be open just waiting for a boxer to sprawl out on it and she would rather sit on Reigna's head! By just the mention of the word wiggle she will start doing the "bean dance"! She is truely a joy to have in our family. Gracie came to us from Burlington IA @ Red Collar Boxers. Gracie is classic fawn with a black mask. Gracie has calmed down significantly in her older years. She is also very leary of men or anyone wearing a carhart jacket. I personally know the breeder and I know they didn't do anything to ingrain this in her so I am not sure where it came from but its been there from day 1. She will be having her very last litter this December 2015 and then going to live a half a block away with my mother <3 She helped my mother when she was getting sober. Gracie chose my mother and they have a very strong bond. Gracie is more on the petite side so if a smaller boxer is what you are looking for Gracie is your girl. This will be the last litter of smaller boxers we will have. My personal preference is the big stocky meaty build.
~*~ SouthSides Jezabel Luna ~*~
Future SS Queen Dec 2014
Jezabel Luna was born and raised right here at SouthSide! We have chosen her to carry on her mother's legacy because she is almost an exact replica. Jezzy is very energetic and fun loving. She is happiest running with the kids outside and playing ball. She is a very sweet snuggler and a joy to be around! Jezzy is currently expecting her second litter of babies mid December 2015! She has settled down quite a bit since becoming a Mommy which is great! She was really on the hyper side as a puppy!